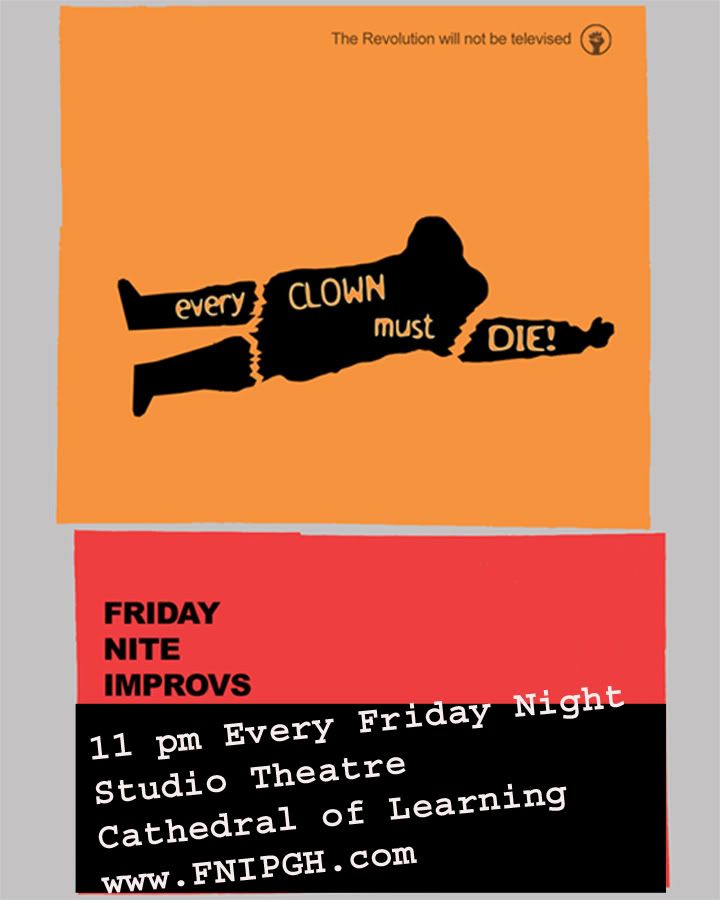 Friday Nite Improvs, Pittsburgh's All Audience Participation comedy improv show, invites you to its annual Halloween celebration and costume contest, this Friday 10/28.

Frightening sights! Comedy hijinks! Geekery of all kinds!

Past winners of the costume contest have won: an IPod mini, an X-box, cash prizes, and other sundry items.

Costumes are not required, but strongly encouraged.

Cost: $3

Any questions? Comment here, or check the webiste: www.fnipgh.com.